Your solution of choice for extermination services in LaSalle
Are you looking for a trusted company for extermination solutions in LaSalle and its surrounding areas? Since 1980, Central Extermination has been offering high quality residential and commercial pest management services in Montreal, Laval and the South Shore.
Our family-owned business is proud to offer a full range of services to eliminate a wide variety of harmful insects and rodents. Our qualified team ensures rapid and efficient interventions, prioritizing the complete satisfaction of our customers. Trust our experienced technicians for a healthy, pest-free environment!
Why choose our team of exterminators in LaSalle?
By choosing our team of exterminators in LaSalle, you have access to a team of experts with more than 40 years of experience in pest management. We offer effective, rapid treatment solutions at competitive prices. Do you fear judgment from neighbors or your customers? Our anonymous vehicles guarantee absolute discretion.
The health and safety of our customers is important to us. This is why the methods used by our company are 100% compliant with safety and environmental standards in force.
Thanks to our extermination specialists, not only will you be able to eradicate pests, but you will also receive advice on how to experts to prevent future infestations. Our satisfied customers demonstrate our dedication to providing reliable solutions.
Extermination in LaSalle: services adapted to your needs
Our company uses a personalized approach for each of our clients. After having fully understood the situation, we provide you with a detailed inspection report. This document contains the identified issues and suggested action plan.
Our satisfaction guarantee demonstrates our commitment to our customers. We assure that any pest problem will be resolved quickly and efficiently.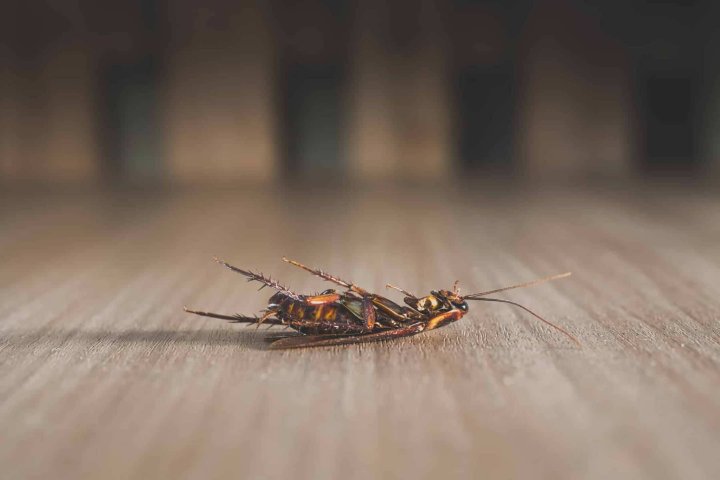 Our pest management services
Our team specializes in the treatment of several pests, such as crawling or flying insects, moisture insects, rodents, and more.
You are struggling with insects in your basement? We are here to solve this challenge! Our extensive experience in pest management and our professional approach help us effectively combat a multitude of insects, regardless of the scale of the problem. Our goal: to protect your home and your well-being.
Here are some of the many pests our exterminators successfully treat:
Common Mouse

Bed bugs

Cockroaches

Ants: carpenter ants, pharaohs, little black ants

Earwigs

Spiders: brown spiders, black widow spiders

Centipede

Beetles and woodlice

Laundry moths

Wood weevils, etc.
Extermination in LaSalle: residential and commercial services
Whether you are the victim of an infestation of ants, bedbugs, rodents or any other parasite, our residential extermination services in LaSalle are designed to help you find peace of mind and feel good about your home again.
Our residential extermination services include interior and exterior treatments, as well as smoke testing for rodent elimination.
Are you a business owner? Pests can cause significant problems in a commercial environment.
Here's how our commercial extermination service in LaSalle can protect your business, your employees and your customers:
We have modern strategies for the prevention, control and elimination of pests;

We use products that ensure a safe and healthy environment for your customers, your employees and yourself;

We work in collaboration with our customers to find effective and rapid solutions.
Looking for an exterminator in LaSalle?
Ready to get rid of pests? Contact us today to get a free quote of our extermination services in LaSalle!